Starliner OFT Viewing Guide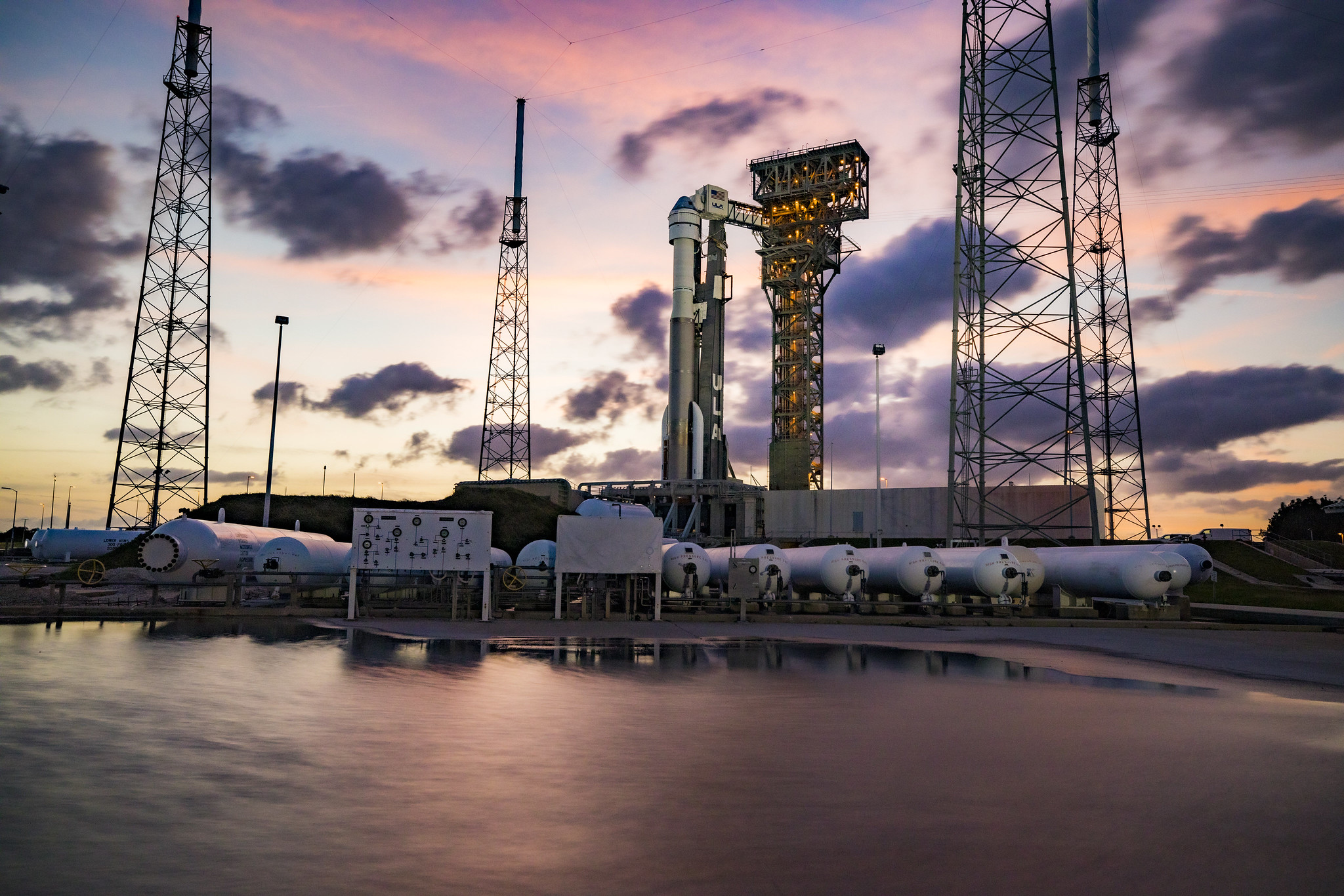 DEC. 19, 2019– We're currently at T- 10 hours to launch of Starliner's Orbital Flight Test! Taking off at 6:36 AM EST on December 20! Starliner is flying on an Atlas V N22, which should be quite the experience. OFT will produce what we here nickname the "Iridium Effect" after Iridium-4, where the plume of the rocket gets caught in the sunlight while it's still night time on the surface. This makes the launch visible for thousands of miles (Not at the Cape? Check ULA's viewing map below!) and a great experience.

What's the best way to watch it? Let us help you! This list is ranked in no specific order, but generally from best to worst.
At Cape Canaveral:
Weather Conditions:
Weather at the Cape will be 63 degrees with an 8 mile per hour wind. Humidity should be about 60%. Expect partly cloudy skies.

$195 – KSC Apollo/Saturn V Center – Feel the Heat Package
Bringing you within 5.4 miles (8.7 km) of SLC-41, the Feel the Heat package is the closest you can possibly get to the launch. With a ton of amenities and fun activities, if you have the extra money to spend, this is the best package you can get.
$115 – KSC Atlantis North Lawn – Feel the Fun Package

Less recommended due to an obstructed view of the pad because of the local treeline, the Feel the Fun package places you at the KSC Visitor Complex. While ignition and liftoff is not visible, this is merely 7 miles (11.4 km) from the pad, and a great experience with a lot of fun activities to do before the launch.
$30 – Exploration Tower
While quite a distance from the pad at 12.4 miles (20 kilometers), Exploration Tower puts you seven stories above the Florida coastline giving you a view of the launch from above for a fair price.
Free – SR-401/528/A1A
SR-401 is as always, the best free option for viewing a launch. While it is 12.9 miles (20.8 km) from Pad 41, viewing is easy across the clear straight shot that the Banana River provides. Liftoff is visible from here on all pads.
$15 – Jetty Park
Jetty Park is a small park at the coast of Cape Canaveral, on the side of the Port. 12.1 miles (19.5 km) from Pad 41, it's quite a distance, but could be a good choice. Parking is $15, you pay at the park.
East Coast: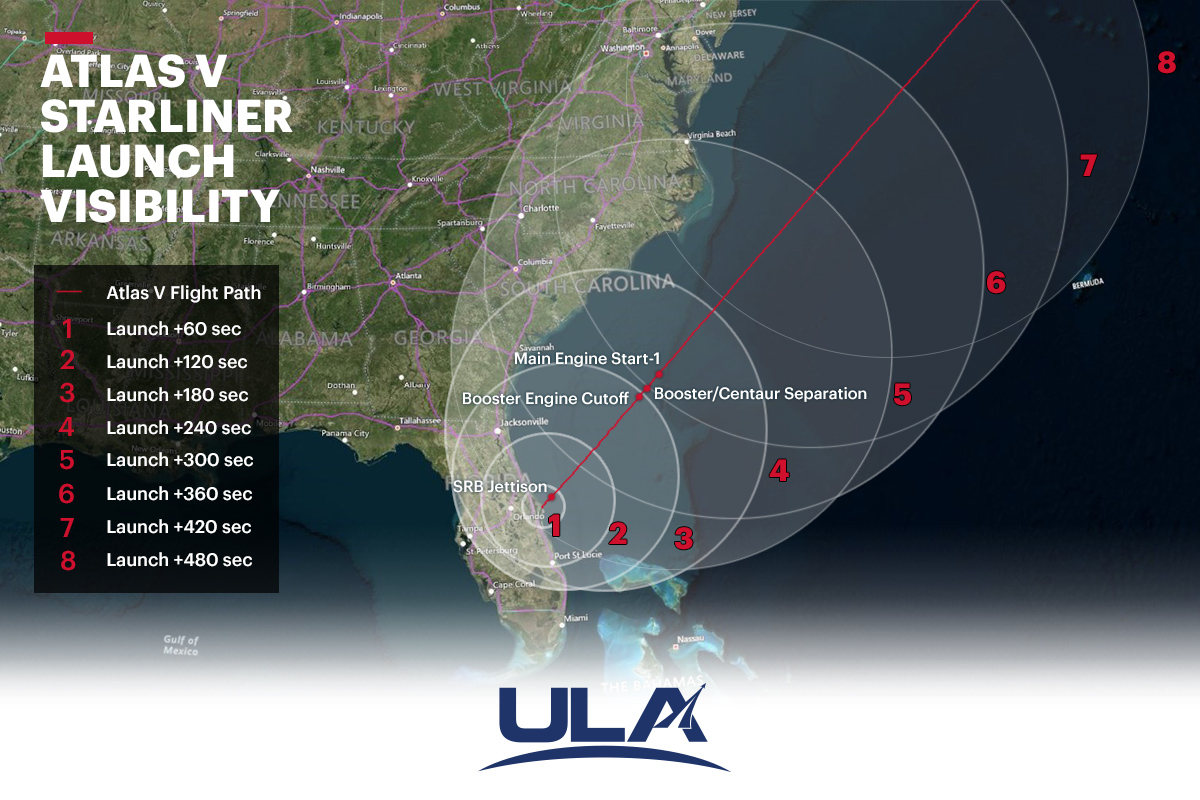 Not viewing the launch from the cape but still live on the East Coast? Don't worry, ULA has you covered! They've provided a helpful map that tells you when the booster will be visible in certain areas. If you're on this map, look up!
For those of you viewing at home, you can always watch the launch live on ULA's web page or on NASA TV.