SpaceX's successful Starship prototype test goes out with a bang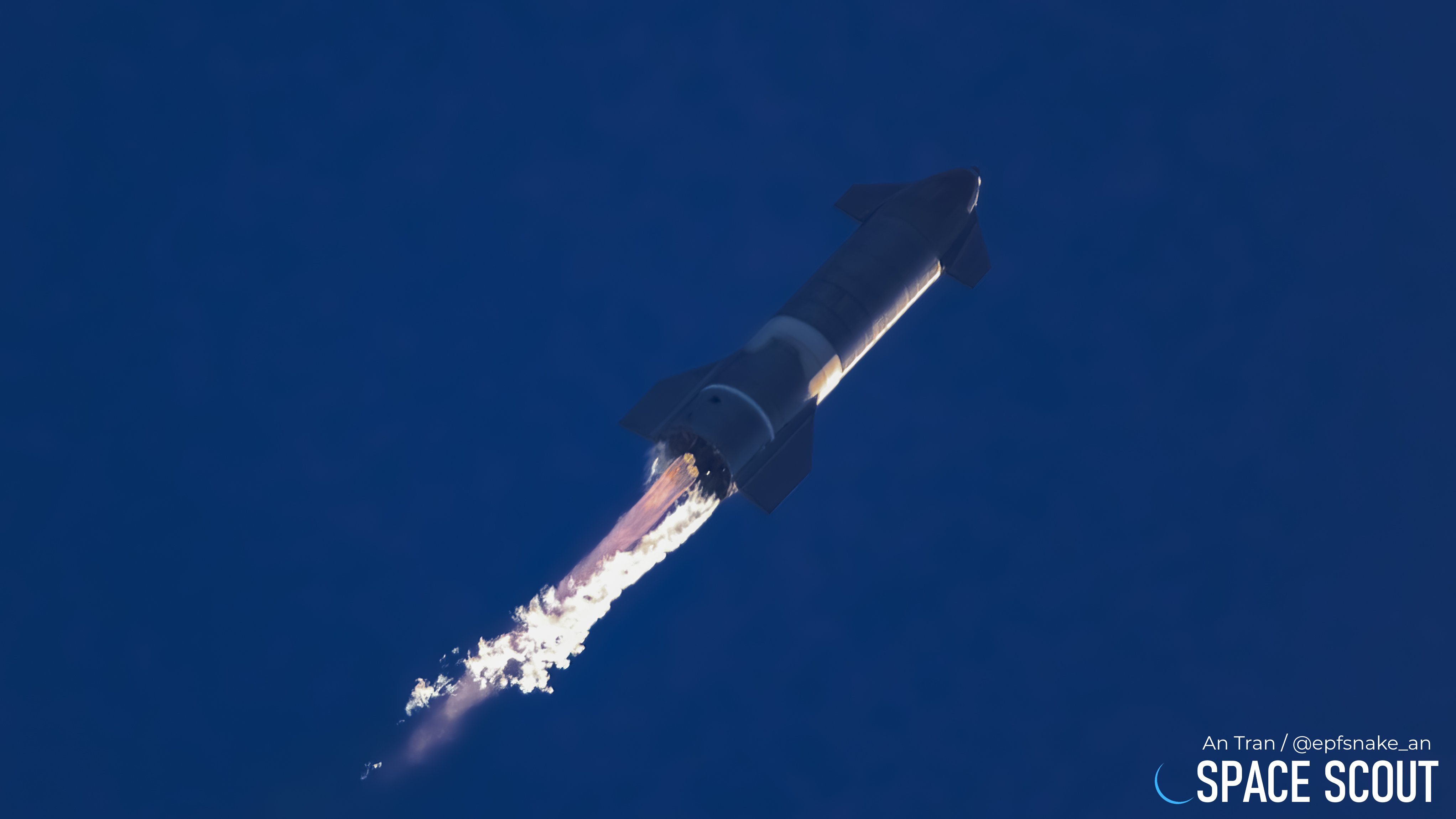 DEC. 11, 2020 — At 4:52 p.m. local time on December 9, SpaceX's massive Starship prototype "SN8" concluded a highly successful test by slamming itself onto the landing zone at Boca Chica and detonating almost instantaneously. This rapid unscheduled disassembly was met with emotional reactions from launch viewers, but this "failure" should come as no surprise, to anyone familiar with Starship's development program.
Over the past two years, SpaceX has been working on Starship, a monstrous 120-meter tall rocket that the company aims to utilize for future trips to the Moon and Mars. They have done so by pursuing a certain form of iterative development that is unusual within the aerospace industry – while most projects are developed on the ground, SpaceX has instead focused on performing incremental flight tests.
One of these tests was a high-altitude flight test intended to test Starship's descent and landing systems. This test was initially planned to occur in the fall of 2019, but the development team soon found that their goals were much more ambitious than first anticipated. The Starship prototype slated to complete this failed during an early pressure test late in 2019. After this failure occurred, SpaceX played around with various subscale prototypes to test fueling, engines, and low-altitude flight. It wasn't until late September that they were ready to roll another prototype out to attempt this high altitude flight test.
Due to the earlier trends seen within the program, along with issues identified during ground testing, this prototype was not expected to return safely, with Elon Musk, CEO, himself saying he expected a "30%" chance of the mission going smoothly. Thus, SpaceX excluded a successful final landing from their test objectives list. This flight test was now only aiming to test Starship's ascent and descent.
The first launch attempt occurred on December 8. SpaceX began by performing various small tests and checkouts in the morning, then, at around 9 a.m. local time, SpaceX closed down all nearby roads and began preparing for flight. They ran through protocol until about 11:45 a.m. when one of Starship's engines detected an anomaly and auto-aborted at T- 1.3 seconds. SpaceX scrubbed and reattempted the next day.
SpaceX began launch protocol the next day at 1:33 p.m., with the schedule progressing nominally until T- 2 minutes. A wayward pilot had flown into the restricted airspace set about the launch site, and SpaceX was forced to place a hold on the countdown. However, despite this delay, they were able to launch at 4:45 p.m. SN8 soared into the sky, and at a minute and 43 seconds into the flight, Starship began intentionally cutting out its engines one by one. At approximately 4:49 p.m., when the rocket reached an altitude of 12.5 kilometers, all three of Starship's engines had cut. The vehicle then flipped over and prepared for the descent. Starship fell gracefully through the sky using its small aerodynamic flaps to maintain stability, akin to a skydiver.
The "skydiver" descent worked perfectly – leaving only the most critical part left, the flip and landing. SN8 had to flip from the horizontal dive position to the vertical landing position, and it did so rapidly. As the flip was underway, SN8's top methane header tank, used for landing burns, began to lose pressure. This resulted in the Raptor engines being starved of propellant throughout ignition and was the end of SpaceX's good luck with the test. The two Raptor engines suffered extreme combustion instability, with surging thrust levels not allowing Starship to properly slow down. Even more concerning, the engines began to produce a very bright green flame – a red flag that the engine had begun to melt from the inside, as the green is caused by copper only found inside the engine's cooling system. Shortly after this, an engine on Starship shut down, and the second could not slow down the vehicle before promptly crashing into the center of the landing pad and exploding. However, as dire as this situation seems, it is important to remember every other part of this extremely difficult test was a success.
It's difficult to say what's next for SpaceX and Starship. The development program is incredibly dynamic and plans change almost daily. However, there are a few things we do know, firstly, SpaceX recently requested to shut down all nearby roads for Monday afternoon in order to transport another Starship prototype. Starship SN9. SN9 is nearly identical to the now-crashed SN8, and will most likely be rolling out to the launch site to prepare for a similar flight test. The official objectives of such a test have yet to be released, but most believe it will be attempting to perfect the final landing where SN8 fell short. SpaceX is also constructing three more near-copies of this design, known by the serial numbers SN10, 11, and 12. Along with these, there are hints of a new iteration in the design, as serials 13 and 14 appear to be abandoned, with new parts for 15 and 16 – a possible new minor version. Along with all of these is one Starship "Super Heavy" first stage booster prototype, known as BN1, all at their production site. However, the intended testing cadence of these prototypes is currently unknown, so we'll have to wait and see.
STOP PRESS: SN9's mount collapsed and SN9 fell over within the high bay. Preliminary assessments are showing significant damage to the right side of the vehicle, which will almost surely cause a delay or result in SN9 not flying. More: (Twitter)